Irradiation field (large)
High power UV irradiation field with 8 high power, 200W fluorescent tubes, providing optimum homogenous irradiation.

Radiation surface of around 2000mm x 800mm.

Best used in applications requiring low UV intensity demand, eg for the curing of glass adhesives in the glass processing industry. Separate power supply unit for 230V/50Hz.

Universally applicable, simple fixing to the back of the field or to an optional tripod system.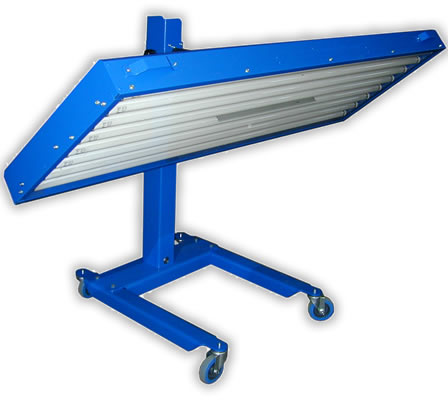 Product Images