UV emitter with a focusable reflector.

The UV radiation can, for example, be focused onto a thin strip.

A flexibly adjustable emitter system with varied fixing options.

With a filter frame with exchangeable filter plates with different transmission properties.

Standard 450W UV emitters with all popular spectra can be used.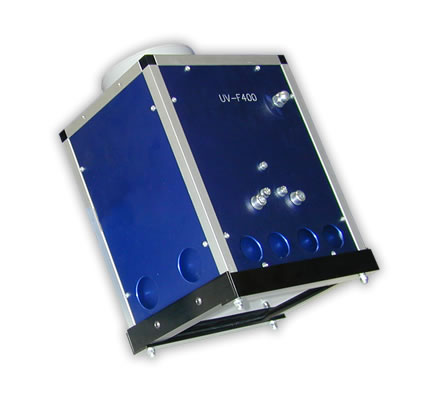 Product Images