UV emitter with focusable reflector and aperture system. The UV radiation can for example be focused on a thin strip.

Six 450W UV emitters in series.

Control panel with display of operational readiness and key switches for manually setting the output in four stages.

The emitter module can be opened for lamp replacement.

Standard 450W UV emitters with all popular spectra can be used.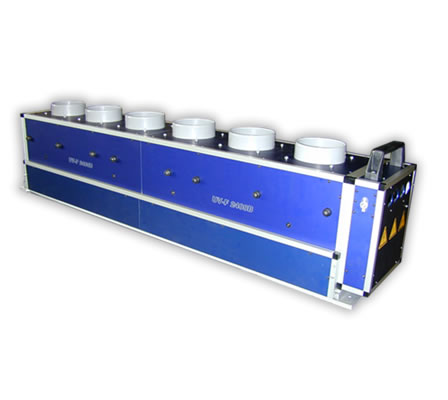 Product Images