TD-1000 (with turning device)
Dispensing Working Place for the applications of adhesives on a rotating lid.

A tank dispensing system supplies a connected dispensing valve with the adhesive to be applied.

The operating personnel places a plastic lid on the turntable and starts the dispensing action via a two-handed release.

The dispensing unit moves onto the product, the plastic lid turns around its own axis and the dispensing action gets started.

A circular adhesive bead is dispensed. The dispensing process is time controlled.

After completing the process the plastic part can be removed and transferred for further processing.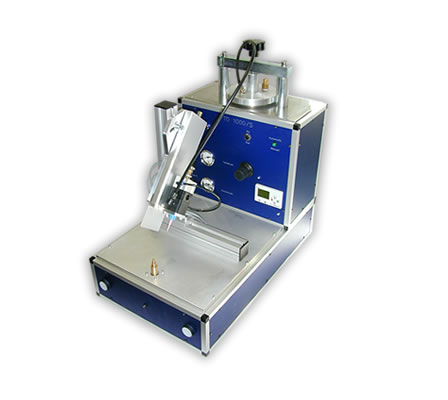 Product Images