Heating rail unit and semi-gimballed compensation element.

A complete, product-specific heat sealing head.

Connection to the system via a plug-in connector simplifies maintenance and reduces possible downtime.

The integral semi-gimballed suspension is a compensation mechanism to create a uniform co-planar pressure of the heater rail on the sealing face.

Known imbalances of the product are automatically compensated.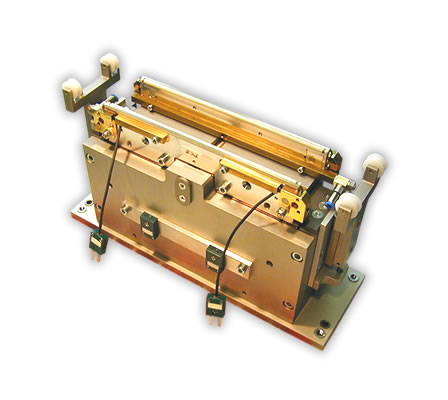 Product Images