Needle Dispensing Valve NV-2000 for dispensing liquids and pastes.

Small quantities can be dispensed with high accuracy.

Very robust needle dispensing valve for precise dispensing of low and medium viscous fluids.

Pneumatic control of the needle travel.
The needle and the through-flow body are made of stainless steel.

The through-flow body is equipped with heating.

The temperature range can be adjusted depending on the application.

The valve lift is adjustable and can optionally be monitored by a sensor (dispensing control).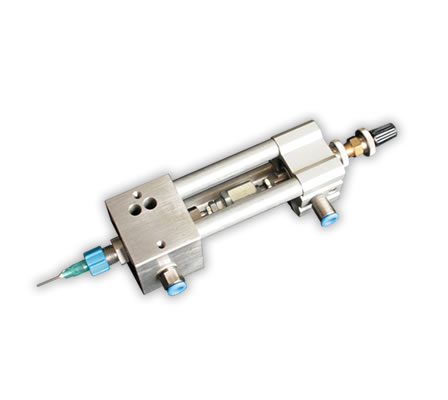 Product Images